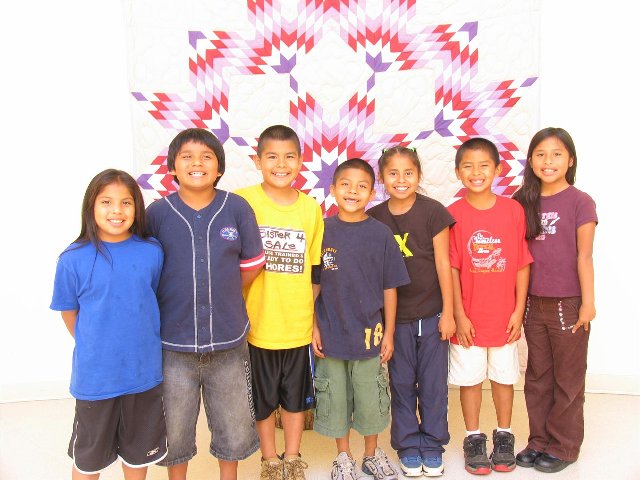 "Building a Preeminent Program for the Next 20 Years"
Serving Choctaw Families Since 1990
History of the Tribal Schools After School Program
The Tribal Schools began their After School Program during the 1990-91 school year. Initial surveys revealed that a large number of students returned home from school without adult supervision because parents were working. The focus of the program has always been to provide a safe, drug-free environment for students in order to support their academic needs and continued achievements. Key components of the program have been homework assistance, drug-free education, a healthy snack, social skills activities and cultural activities.
During 1998-99 our Food Services Department made application for the USDA Reimbursement to assist in paying for healthy snacks for students who attended the program. During 2000-01 the districts' Title IX program began their extended day tutoring program as a part of the After School Program. Each school has tutoring available during after school hours for students in need of assistance in order to improve their achievement levels. Both of these services are still a part of our program today.
The Tribal Government approved the addition of The Boys and Girls Club (BGC) as an after school alternative for students and the program began in the spring of 2003. The benefit of the BGC model has been extended hours past the regular after school program for families who work later hours or must travel longer distances to return home. The BGC at Pearl River began at Pearl River Elementary School with the school providing meeting space for the program until they had a building of their own. Conehatta's BGC began in 2003-04. Bogue Chitto's BGC began after school services during the 2008-09 school year. The Choctaw Tribal School System and the Boys and Girls Club ensure that the needs of students and families are met through our coordinated efforts to provide after school programs.
Recent surveys reveal that the services of the After School Program are helpful, but many stakeholders would like to see the program continue with the following improvements: 1) Increased number of resources for academic assistance, by certified teachers 2) Increased number of opportunities to participate in cultural activities, and 3) Opportunities for students to explore their individual interests.
The Choctaw Tribal Schools will approach the benchmark of 20 years of providing After School programming to students enrolled in the Tribal Schools during the 2009-2010 school year. While the focus of providing a safe and drug-free environment for our students is still a high priority of our program, we have realigned goals and priorities. The needs of our students in the areas of academics, culture and physical education will drive the focus and continual adjustment of our program objectives. From the results of surveys from 2006-2008, focus groups in 2008-09 and academic data from our district curriculum office in 2008-09, we have begun the work to establish a new "preeminent" focus for our after school program for the next 20 years.