Red Water Elementary School
Welcome to Red Water Elementary School where our students are our top priority. Every day we strive to provide our young people with the best educational opportunities possible. In all that we do, we focus on developing responsible life-long learners equipped to be successful. Every day our actions are guided by our motto,
alla momat ikkaha chih
, all children will learn. We believe in our children and in their ability to succeed. With our Students, School Personnel, and Parents all working together, we can help our children to be the absolute best they can be.
Unity
--Author Unknown
I dreamed I stood in a studio and watched two sculptors there,
The clay they used was a young child's mind, and they fashioned it with care.
One was a teacher; the tools she used were books and music and art;
One was a parent with a guiding hand, and a gentle loving heart.
Day after day the teacher toiled, with touch that was deft and sure,
While the parent labored by her side and polished and smoothed it o'er.
And when at last their task was done, they were proud of what they had wrought,
For the things that they had molded into the child could neither be sold nor bought.
And each agreed he would have failed if he had worked alone,
For behind the parent stood the school, and behind the teacher, the home.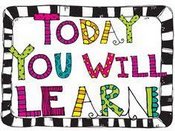 Red Water Elementary School
107 Braves Boulevard
Carthage, MS 39051
Phone: 601.267.8500
Fax: 601.267.1606
Principal: Elter Wilson